Since the world has become digital now, everyone is dependent on various apps to accomplish their tasks. However, not all of these apps are free of cost and some of their features are premium requiring subscriptions. These subscriptions only add to our already expensive lives where everyone is looking for ways to cut costs. This brings us to the topic of today's blog 'Best Android Apps to Download Paid Apps for Free'.
Also Read: Apps icon missing android: different methods to solve
Best Android Apps to Download Paid Apps for Free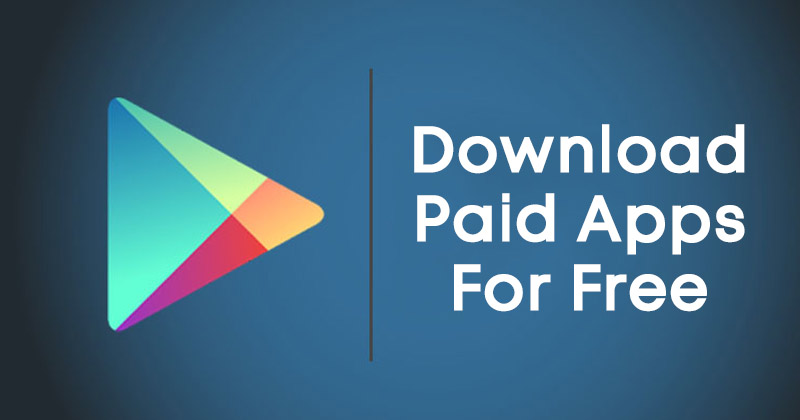 We will provide you with a list from where you can easily download android paid apps for free of cost. You can choose the one you like depending on your requirements. They are as follows:
1. AppsFree
If you are looking for the best service then AppsFree is the one for you. We will consider various characteristics that will help you in choosing the app.
Firstly, you will have the option to look for a particular program when it becomes free and get alerts accordingly.
Secondly, you can easily arrange notifications that you will receive on the basis of category.
Thirdly, you will be able to dispense with advertisements for 24 hours just by seeing a 30-second clip that will be available on the app.
Lastly, there is one disadvantage that you will face since the app contains no search feature for finding premium apps to download.
2. AppSales
There are various reasons backing AppSales as it comes second on this list and they are as follows:
Firstly, this app will give you information about those apps that you can gain access to without payment. So, you can say that it is more of an information provider rather than a marketplace.
Secondly, here you will be able to find apps that are totally free and compare them on the Play Store by weighing up their price history.
Thirdly, it has an option for a watchlist where you can add apps that you want to look out for and wait for them to provide discounts.
3. Paid Apps Gone Free (PAGF)
The name cannot be clearer in suggesting what it does. So, let's look into some features of Paid Applications Gone Free :
Firstly, you will have a wide variety to search for such as free-of-cost games, apps, themes, wallpapers, etc.
However, the workings of this app are somewhat different from the above-mentioned ones. It provides a list of premium apps only for a short time. There will be no ads regarding them on the main page.
There is not much on its interface but the options are easy to follow making downloads easier.
Lastly, you can review the apps on the basis of category, for example, Games, Apps, Featured, etc.
4. Aptoide
You must be aware of this third-party app store called Aptoide because of its popularity. Let's look at some of its features:
Firstly, you will have a platform to reach a wide range of premium Android apps.
Some of the apps that are available on Aptoide free of cost are Greenify Premium, Poweramp Full Version, Nova Launcher Prime, and Kinemaster Pro.
Security is very tight as various antivirus scans and security checks are executed regularly.
Lastly, it will show you the results of the above scans on the app page thus making your selection of apps easier.
5. Google Opinion Rewards
Google Opinion Rewards is an app that everyone is aware of because of obvious reasons. It is a great app according to my personal experience so let's look into some of its features:
Firstly, it is an app that provides you rewards after you perform surveys on it. The reward will show in the form of a Google Play balance.
There is no determined amount as it varies depending on the number of questions in your survey.
A notification will appear on your device whenever a new survey is available on the app and you will receive the Google Play credits instantly after completing a survey.
These credits can be used to get free downloads or subscriptions from the Play Store. However, you should be patient from your side.
Installation of Paid apps
As our list of Best Android Apps to Download Paid Apps for Free is over. We should also learn how you can install these apps on your device. The process given below is very simple. However, some terms may differ depending on the various models of Android devices. Let's explore the steps now.
Firstly, navigate to Settings on your device.
Secondly, when you go down in Settings, you will find the option of Apps & notifications.
Thirdly, click on the option of Special app access as shown in the image below.
Now you will see an option to Install unknown apps on the screen.
You have to search for the app that you installed in the list and then click on it.
Lastly, you just have to turn the toggle on that will be available in front of the option Allow from this source.
Conclusion
We have listed some of the Best Android Apps to Download Paid Apps for Free in this blog. All of these apps are safe and free of cost which will help you in gaining subscriptions. However, you should not abuse any of the content from such apps as they may create piracy issues. So, you should use them carefully and there will be no issues. Thank you for reading our blog!