Many people have this misconception that connecting the Ethernet is all they require for having communication along with the network on their PCs, Laptops, or any other devices that have the Ethernet port on them. This may be right except in certain situations where you have connected the Ethernet but you are unable to access the internet on your device. Ethernet is great to use plug-n-play communication, unlike DSL. In this blog, we will discuss those exceptional situations of Ethernet connected but no internet to find a solution to it.
Also Read: WiFi Connected But No Internet Access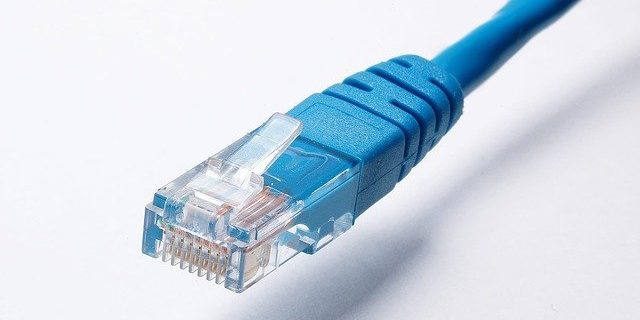 We have found few solutions for you. They are as follows:
1. Re-connect Ethernet Cable
Many problems are easily solved by reconnecting the ethernet cable. In this case, the cable may not be able to establish connection between your modem and device which is causing internet issues for you. So, just have to plug out the ethernet cable and plug back in and see if you have internet access on your device. The problem is mostly solved by reconnection. So, rest assured and perform the procedure.
2. Check Ports
Now let's move on to Ports. When you look at the back of your modem then you will find several ports that may be input or output. You have to plug-in the main cable from your ISP in one of the input ports. On the other hand, the ethernet cable that you are using for connection should be plugged in the output port of the router/modem. If you don't do so then you will be unable to access internet over that network. So, please check all your ports once and ensure the right connection.
3. Restart the Modem
There is a chance that your modem has some temporary bug or error on it. Because of this error, you will be unable to access internet on your device. Don't worry as it is not difficult to fix. You just have to run a power cycle on your modem. This will reboot all software and hardware on your modem. Along with that, it will trigger internet connectivity so you can make this work after restarting your modem. We recommend you to follow the procedure while the ethernet connection is still available.
4. Contact your ISP
After trying all the above-mentioned procedures, if you are still unable to find a workable solution. Then, we think that you should contact your ISP for assistance. This is because there may be some outage at their end or other credentials issues. When you will contact your ISP, they will give you a feasible and working solution for the problem. This option will surely help as they will diagnose but help you with the right fix.
Conclusion
In this blog of Ethernet connected but no internet, we discussed few solutions for you. We hope that this will solve your issues and you will be able to access internet connection again. Than you for reading our blog!