If you are unaware of IPTV, then let us introduce this great streaming option to you. It is just another platform that streams television content on the internet. The best thing about IPTV is that this is one of the less expensive entertainment options. To explain to you in a refined way, IPTV is a platform that will broadcast and transmits television but without any cable connection. You can use it for various purposes, for instance, VOD, DVR, catch up, multi-screen, EPG, and most importantly, streaming live TV. In this blog, we will discuss the Best paid IPTV for Firestick 2021.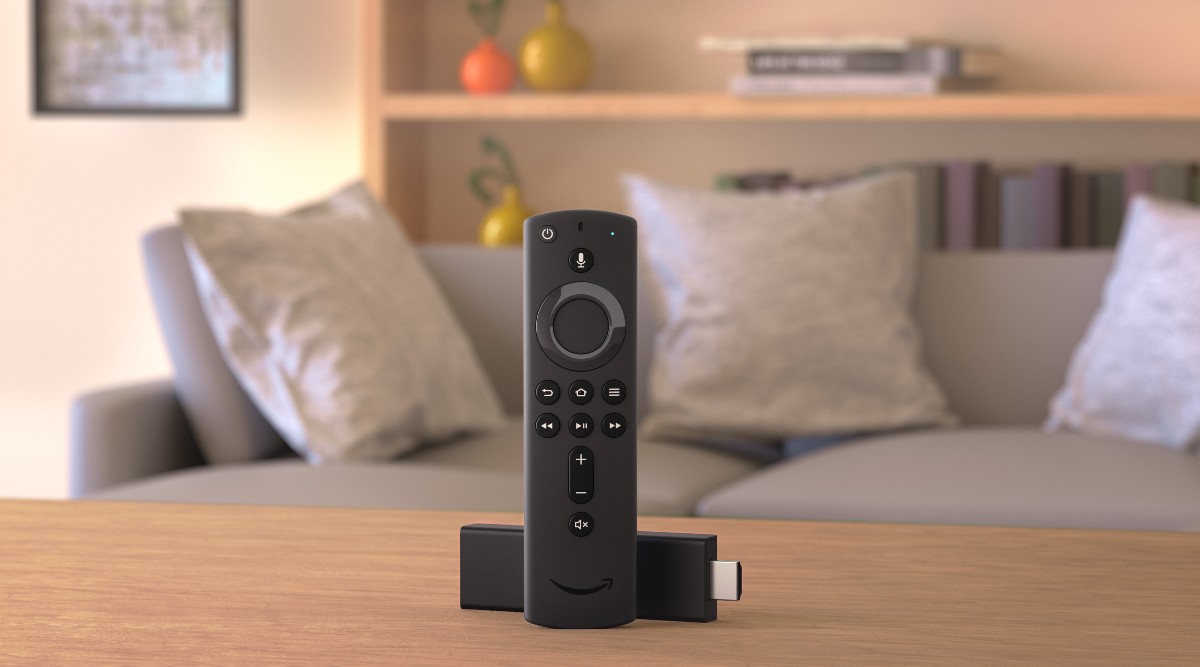 IPTV is available for many platforms, and you can easily stream them from your Firestick or Fire TV. And this blog will explain the best IPTV players for Firestick mainly. You can try this and if you like it, then replace your costly streaming service with IPTV.
Also Read: Firestick remote lost connection: Different methods
Best paid IPTV for Firestick 2021
We have prepared a curated list of IPTV services or players which will soothe your entertainment hunger.
Warning! The use of IPTV services is sometimes illegal, and they have been shut down because of copyright infringement. So, we recommend that you use a VPN on Firestick for safety from copyright issues.
Live NetTV
Live NetTV is the best IPTV player, which is free of cost for Firestick. At present, it has about 800 live TV channels for Firestick and is a popular one. You will have the option to stream from nine different categories. For instance, documentaries, entertainment, news, cooking, movies, music, religious content, and kids. It is great in updating whenever available and keeps adding new channels and links every next day. You also have the privilege to report some channels that are not working properly and request new channels which you would like to have. It supports a wide variety of external media players currently, such as MX Player, XMTV player, Android Player, etc. This is one of the Best paid IPTV for Firestick 2021.
GSE Smart IPTV
This is a highly preferred IPTV for Firestick for those who want advanced IPTV solutions. It has multiple playlist formats, and it also supports M3U to XTREAM CODES API. It has a user-friendly interface and great player support. Whenever your connection is interrupted, it can auto-connect live streaming. Its other features include parental control, themes, dynamic language switching, etc. It has the ability to support most of the popular formats like RTMP tokens.
Eternal TV IPTV
This IPTV is a reliable one and the best for Firestick, with more than 2800 channels support. This means that you will have access to almost 2800 unique premium live channels. In addition to this, you can watch 13000 movies and 500+ shows on FireOS. The best feature of it is full HD videos without regular buffering and freezing problems. You have the option to stream from 13000 VOD and TV shows as Eternal TV IPTV supports VOD contents.
Price: $8.5/month, $24/3 month, $45/6 month, $79.9/year
Sportz TV
This is another free-of-cost IPTV player for Firestick where you can enjoy live TV on Firestick. It is considered one of the best to stream without any contracts. Don't let the name mislead you, as Sportz TV IPTV on Firestick also has content other than sports. The various genres it provides include news, kids, premium entertainment with more than 6000 channel support. It would be best to stream content on this premium IPTV service if you had an active internet connection. It has only one disadvantage, which is you will not get a refund.
Price: It costs $9.95/month for 2 connections, $14.95/month for 3 connections or $19.95/month for 4 connections.
Beast TV
It is listed as the best IPTV for Firestick because of its ability to stream more than 2500 HD premium channels. It has a variety from entertainment to news and others at a low price. You can also stream your favorite sports in 1080p HD at 60 fps. The interface is straightforward to use and user-friendly with functioning guides. The additional features that it will provide include PPC, premium movies, premium sports, etc.
Price: $15/month for 4 devices, $40 for 3 months, $70 for 6 months, $12 for 12 months
Area 51 IPTV
Area 51 IPTV is a contract and cancellation-free IPTV service compatible with Firestick and considered one of the best. It is available in the US, UK, CA, and Canada with more than 3000 live channels. Area 51 IPTV has a great range of movies with more than 14000 in number and has PPV channels, EPG source, etc. If your Firestick has nice bandwidth, then this is the best-suited IPTV for you. The video can be streamed in the highest quality on this IPTV. One of its pros includes 24/7 customer support and assistance for the users. This is one of the best paid IPTV for Firestick 2021
Price: $10/month, $28/3 month, and $96/year
Conclusion:
So, are you looking to buy the Firestick and finding it hard. Here we are with the Best paid IPTV for Firestick 2021. We compared different features and prices so you can choose by yourself. Hope you find this information useful. Thank you for the read.