Managed Apple IDs are generally used through and by business and school managers. It is a type of an Apple ID. These IDs allow devices to enroll in and manage with mobile device management (MDM) via the User Enrollment option.
What is a Managed Apple ID?
Traditionally, individual users create Apple IDs designed primarily for private use. These also come in use, for activities like app licensing, managing iCloud accounts and accessing iCloud services. Once created,the user is ready to access the ID.
These Managed IDs are just a best solution to overcome various complex difficulties. Its' various advantages include things like :
Eliminating redundancy and creating IDs
Users having an Apple Business Manager administrator privileges are eligible to manage accounts.
These people, the "Admins" and the "Managers", also have the power to : Assign roles to the IDs. Reset account passwords, Restrict users' accessibility to various accounts. And also, Delete IDs and also Update various account information for these IDs.
How to use a Managed Apple ID?
Managed Apple IDs generally have a variety of applications in business environment like :
Granting users access to the Apple Business Manager portal. This enables admins to delegate 'roles'. Concerning what the users can and can't access within Apple Business Manager.
These also allow users the shared access to company accounts, like iCloud Drive and iCloud Notes, for collaboration purposes.
It also allows for User Enrollment facilities.
The last use case is one among the foremost significant, so let's expand here.
What is User Enrollment?
User Enrollment is an addition to the device enrollment options supported by the Apple mobile device management. The specifications starting with iOS 13 and Mac OS 10.15. Geared for organizations that want to support a 'Bring Your Own Device' policy. It's a significantly more privacy-focused sort of enrollment. It gives the mobile device management only limited access to users' devices. This, while separating personal and company data.
A point here is User Enrollment generally requires Managed Apple ID and that too one that is related to the device. The user must enter their Managed Apple ID credentials to complete the enrollment process. This ID is employed to permit the installation of the Mobile Device Management profile. A Managed Apple ID can then be used for various purposes, and also be used on multiple devices. That won't interfere with any standard Apple IDs that are there on devices.
Steps involved in Creating the Managed Apple ID for a Business
We are here to get through the details of the ID structure that Apple generally recommends using.
There is a very specific architecture that Apple generally recommends to create a Managed Apple ID for business purposes. These steps are as discussed below :
The Username: This refers to everything before the "@" sign.
Eg:- shubhamji@
The Apple ID: Apple recommends placing the "appleid" tag directly after the "@" sign.
As in, shubhamji@appleid
Domain: This refers to the registered domain of your organization.
Like : shubhamji@appleid.codehawks.org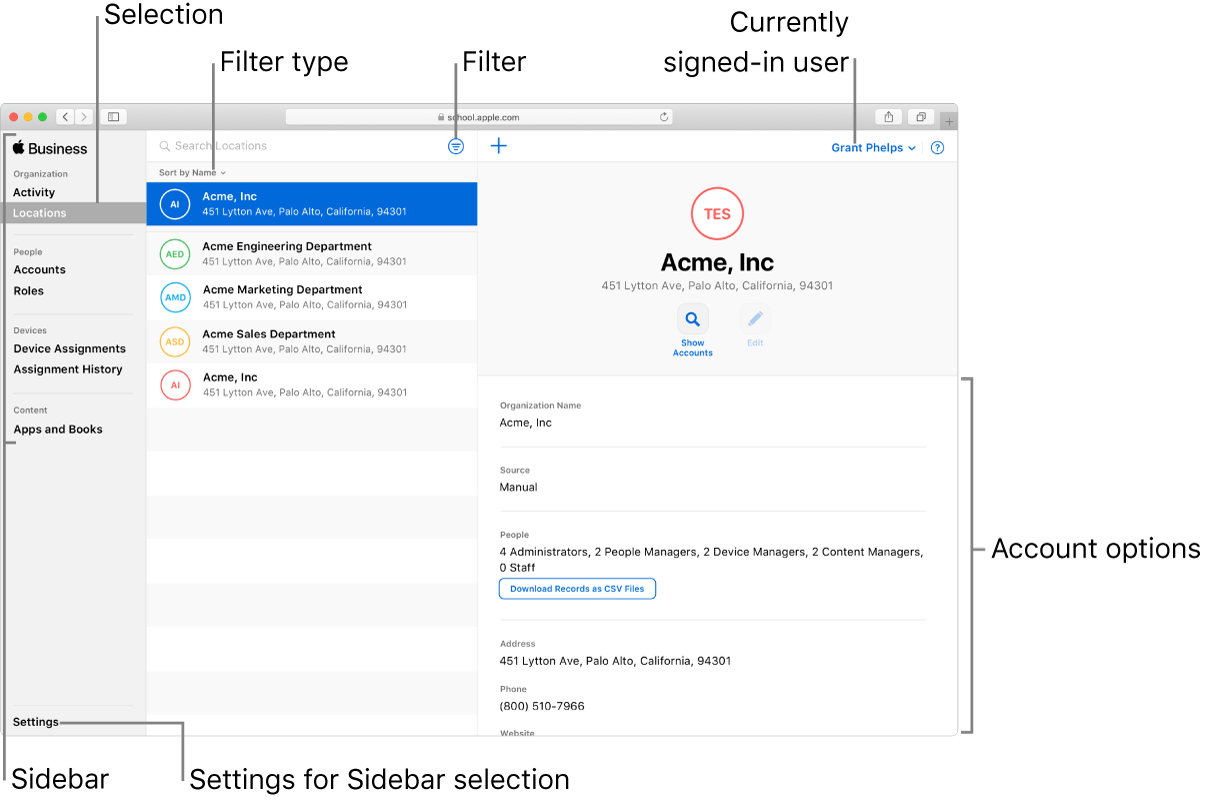 ++ CONCLUSION ++
So, we now know what are Managed Apple IDs? We have also, seen the various nitty-gritty concerned with it. How to use a Managed Apple ID? What is User Enrollment? Thus, we just need to remember the important points. And, also continue using the Managed Apple IDs and make our life easier.
Through this article, thus, you now have a general idea and also the working of the IDs. By and through this article, thus, I suppose I have made myself pretty clear. But, in case, you still have some doubts lingering. Then, please do write to me in the comments section and I am as always, ever-ready to help you. And, also solve your many queries and problems.
Until then bidding you Good-Bye !!! Ok, wait ….. before you go, you may check out my various other posts. Also, for the simple reason, that is, to enhance your knowledge on various other topics of importance. Also, where ??? Here……