All of you must have heard about Anime and seen it. Most of these animes are adaptation of mangas. Manga is basically a Japanese comic book. Mangas being the source material are preferred by many people because of the charm and story it provides which sometimes is not captured by the new animes. So, in this blog we will provide you a list of some of the best Manga Reader App for our fellow geeks.
As we have seen that from books to movies, certain things get omitted or changed. This also happens when mangas are taken up for making animes. Mangas maintain the originality and can keep you up-to-date with all the creative details skipped by anime. For everyone who loves reading mangas but face problems to find it, below mentioned are few best Manga Reader app:
Also Read: Watch anime online for free: Top 10 websites
Manga Reader Apps for Android and iOS:
Shonen Jump:
This is a app available for both android and iOS and lets you read. Shonen Jump series for free all you have to do is just install the app. Some of the popular titles from the Shonen Jump series include Boruto, Dr. Stone, and One Piece. All the chapters are available as soon as they get released and ready for read.
The only drawback of this Shonen Jump is that you can only read upto 100 chapters daily. And for extra you have to pay 1.99$ which isn't much if you want to read more.
Pros: Latest manga collection, no ads.
Cons: Read up to 100 chapters, include titles only available on Shonen Jump series.
Price: Free if you want 100 chapters daily, or you can pay 1.99$ for more.
Download Shonen Jump: Android | iOS
Crunchyroll Manga: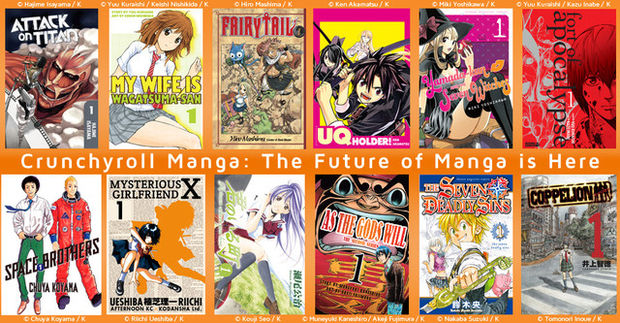 Crunchyroll Manga is app which comes with a subscription that will open you to a new world of not only manga but also anime series. This app asks you to create an account. And then it introduces you to its own world of manga and anime and comic books. You cannot sign up using Social media accounts though.
This free best manga reader app allows you to add your favorite manga. In your own playlist and you can bookmark them according to your need and orientation features. If you want the latest manga books (like Attack on Titan) that are being published in Japan as soon as they hit the stands, then Crunchyroll is the app to use.
Pros: You get access to anime as well as manga, as soon as they are released in Japan, thanks to simul pubs. Manga comics come with English subtitles.
Cons: The app is not considered the best reader for UI. This app may be sometimes guilty of sending to many unnecessary notifications. And some users have also complained about missing pages in some of the manga.
Price: 6.95$
Download Crunchyroll Manga: Android | iOS
MangaZone:
MangaZone is another app that is made solely for the aim to make manga lovers find there love in one place and not to look someplace else. You will find more than 15000 titles translated into the English language, ready to be read. The interface is clean but a little buggy. It is different in aspects like manga reader can talk to each other on the app.
You will not find the app available on the play store for android users. But you can still sideload the Android version from the official website or the iOS version from the App Store.
Pros: There is a free selection that has been translated into English, and you can connect with other fans.
Cons: The app is a little buggy and you will need to be patient with it.
Price: Free but there is Ad supported.
Download MangaZone: Android | iOS
Manga Rock:
Manga Rock is one of the best sites which is continuously in demand. It has crossed the threshold of 1 million downloads on Play Store of Android. It has a wide collection of manga titles with over 100k titles. The User Interface is very attractive and works smoothly. You can upgrade to Premium by paying which will provide features like auto-sync, unlimited downloads.
While using this Manga Readers App, you can enjoy the features of bookmarks and marking favourites. This app will follow your reading pattern and can suggest titles for further reading accordingly. Different viewing modes and orientation are supported by this app.
Pros: It has a huge collection of mangas. You can avoid ads and read offline by upgrading to premium. It is well-known for its impressive customer support.
Cons: Some of the mangas or their updates are limited to some users depending on their location because the sources are based in different countries.
Price: Premium for $2.99, Free version is Ad supported.
Download Manga Rock: Android
Tachiyomi:
Tachiyomi is a chart topping manga readers app which is open-source. The source code at Github is visible to everyone. The app is free of cost without any ads because of its open-source. The options to customize your reading is even wider than Manga Rock. The app is updated frequently and requests made by the users are taken into consideration.
Pros: As Tachiyomi is open source, the developers are able to observe and carry out the requests of the users unlike others apps.
Cons: Too good to have cons.
Price: Free of cost.
Download Tachiyomi: Android
Super Manga:
Super Manga is a free Manga Readers App with a functional user interface. The UI of this app is also very beautiful and enjoyable for people using. It has thousands of mangas that are arranged in a manner in which you can search according to genres. It also gives you the option to favourite any manga so that you will be provided with a notification, whenever it is updated.
Pros: The app regularly updates its huge library and supports offline reading.
Cons: There is no updated version for removal of advertisements.
Price: Free with Ad supported.
Download Super Manga: Android
Manga Box:
Manga Box gives you all the feel of reading a Manga as it can resize the images perfectly to fit the screen of your device. The library of this Manga Readers App is so up to date that you can say it is updated on daily basis. This app is free of cost but supports advertisements.
Pros: New chapters and contents are updated regularly.
Cons: User-interface can be inconsistent depending on the location. And some mangas are not available in English language.
Price: Free with Ad supported.
Download Manga Box: Android
Conclusion:
All the above options will satisfy your urge of Manga reading. Some of our favourite options from the above list are firstly, Tachiyomi (free), secondly Manga Rock (free and paid), and lastly Shonen Jump (paid). You can comment your favourites after trying the above apps. But if you want an alternate which is not an app, then you should check out this website mangadex.org.
Thank you for reading. Keep geeking out!