R is a statistical analysis language created by Ross Ihaka and Robert Gentleman. As the world witnessed the rise in Data Science and Analytics, R Programming became the go-to language for the Data scientists, Business analysts, and Statistical analysts as well. This led to a rise in Jobs in R programming.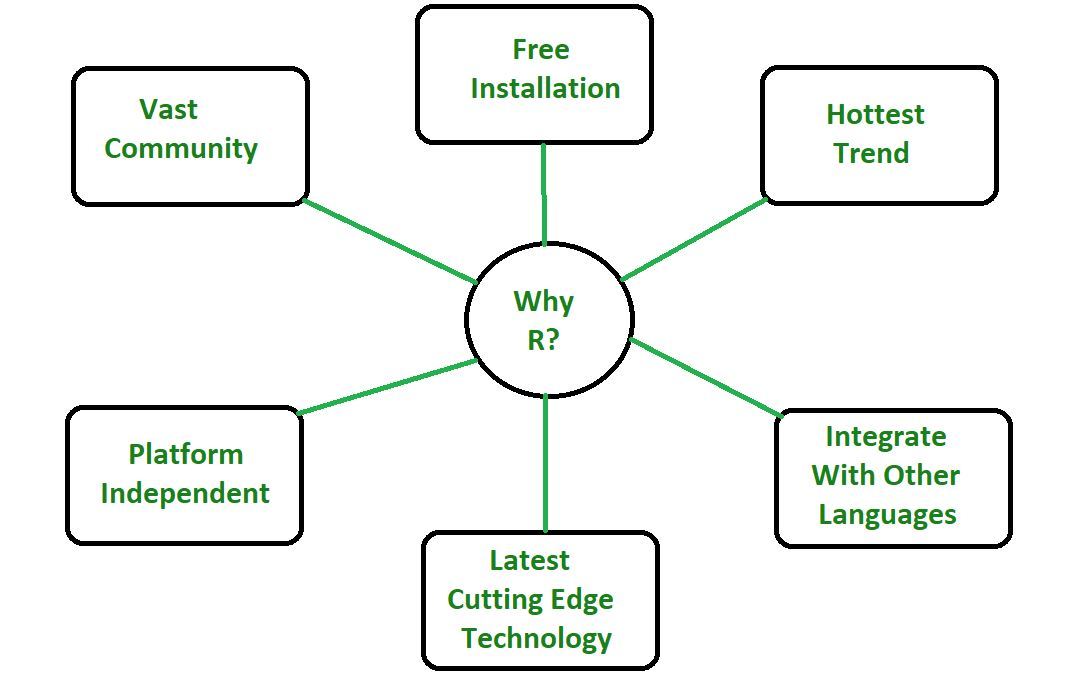 Most of the Jobs require R programming are related to Data Science, Machine Learning, Business Analytics, and Statisticians. You can find multiple roles available for both Entry-level and Experienced candidates.
If any company which is working in Research, Analytics, Statistics, and more than R is their Preferred language and they are looking for a talented R programmer.
Getting Started With R Programming
Learning R is not very difficult. It even does not require any high-end knowledge or expertise. If you want to learn R, then fair basic about Statistics and programming would be more than enough. All you need to do is to write the simple code in the beginning and try to take as deep as possible.
Solve real-time problems and apply R to it. Apart from this, you can also ask people who know R in a better way to review your code. R language is particularly made for statistical analysis. Keeping all these things in mind, we listed 3 skills which get you off to a flyer in your R journey.
Fair Mathematical and Statistical knowledge.
Basic touch on Programming.
Visualization techniques.
R programming Job roles and their Salaries.
The boom of Big data tends to the emergence of many key positions such as Data scientist, R programmer, and more. Hence here we are presenting the gathered R programming jobs with their salaries.
1. R programmer
The companies are generating tons of data each day and as an R programmer, you have to create the tools using your R prowess to ease the data analysis and get the effective results with your data. For this role, you should have a stronghold in data structures, matrices, and data frames as well.
Salary: The Average salary of a R programmer is $77,500 USD. In India the salary lies around 4,50,000 per annum.
2. Data Scientist
The Data science is termed as the "Sexiest profession of the 21st century" by Harvard Business Review. Data science is attracting millions of people towards it. Since companies are investing big in it, every year lakhs of jobs are creating and many of them are empty due to a lack of talent for that role.
You can be the best fit for this role you have to be good at Problem solving, Data mining, data modelling, research, commercial thinking and story telling aspects.
Salary: The Average salary of a Data Scientist lies around $125,000 USD. In India the average salary lies around 8,50,000 INR.
3. Data Analyst
Tera bytes of data is generating every minute and the need for a smart, talented, and knowledgeable Data analyst is very important for an organization. The analyst role requires a good knowledge of data mining, Python, web scraping, data wrangling, databases, modeling and more.
Salary: The Average salary of a Data Analyst is $68,800 USD. In India you it is around 4,25,000 INR.
4. Data Architect
Another interesting R programming role is, Data Architect. The role of a data architect involves maintaining the firm's data sources effectively. The key techniques include Data warehousing and architecture tools like Spark, Hadoop, modeling and visualizing tools.
Salary: The Average salary for a Data architect is around $115,900 USD. In India the salary lies around 10,90,000 INR.
Jobs in R Programming – Outlook
Due to the enormous rise in Big Data and relates fields, R is surely going to be a pioneer in the Data analytics roles. There are various roles such as R programmer, Data scientist, Data Analyst, and Data architect. These roles are having high openings now and it will even increase soon.
You should have good knowledge of Data structures, programming skills, Analytical tools, Visualization tools, Architecting techniques, Analytical techniques to make your smooth entry to these job roles in 2020.
That's all for now, If you want to get into these roles, then Learn R today itself!!!
More Read: R Jobs